Best Home Security Apps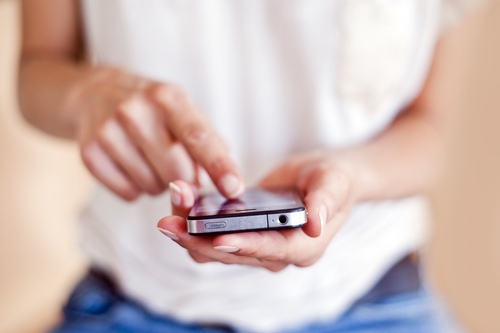 One of the biggest concerns regarding home security for homeowners is who is protecting their home while they are at work or on vacation. To lighten this anxiety, home security companies such as Vivint, Protect America, and LifeShield are offering smartphone apps that connect remotely so that you can monitor your property and be notified if there is a problem.
We live in a very technologically driven world where much of what we do is on a smart phone, laptop or tablet. As a result, sometimes we are in a rush and forget to turn off lights, lock the doors or turn down the heat while we're jetting out the front door. Today's home automation technology allow you the convenience, energy efficiency, and security all in one little app on your smartphone. These apps are perfect for the busy lifestyles that most of us have.
Remote access systems are the new norm for the top home security providers. The remote access system allows homeowners and renters the opportunity to control lighting, temperature, and your alarm system all from the convenience of your smart phone. It also allows homeowners the ability to monitor your home from almost anywhere in the world. Whether you are on your way to the beach, sitting in traffic or staying out late on the weekend, you can rest assured that your home is being protected and accessible through a smart phone or tablet.
Vivint
Vivint's remote access system and app allows you the opportunity to control lighting, temperature, and your alarm system all while on the go. As one of the largest home automation companies in the market, it might behoove homeowner's to at least consider the provider for its quality mobile insurance. Vivint's system allows you the ability, via a web enabled device, to turn on your lights so that it is not dark in and around your house when you come home. Vivint's app also allows you the ability to monitor your home from almost anywhere in the world.
Protect America
Protect America's SMART Connect is a smartphone app that allows you to arm and disarm your alarm system from anywhere you might be. Protect America also allows you to set up text or email notifications for a number of events from your alarm system so that you are aware of their occurences. The app can show you when the alarm system was armed/disarmed, who activated it, and when doors or windows have been opened and shut. Protect America's app also has the capabilities to view and pan your HD surveillance cameras. With this control, you can now zoom in and a keep a closer eye on your home like never before, all from the convenience of your phone or tablet. You can also control your thermostat directly from the app so that you can have it warm when you come home on a long winter's day.
Lifeshield
LifeShield Security's app provides real time remote control and monitoring of your home. You can easily arm your security system in the car on those days you rushed out of the house, or you can disarm your system from work for kids that are coming home from school.  The app also allows you to add or change security codes and allow entry only during certain times of the day so that contractors or house cleaners aren't entering the house whenever they want.
Overall, home security apps could generally give you a greater sense of security. With these types of apps, you can have full control of your entire home security system. If you don't like coming home to a dark house, then you have the ability via a web enabled device to turn on your lights from almost anywhere in the world. You also have the ability to set up this timer for lights, temperature, and other things in your user account. In addition, these remote systems by Vivint, Protect America, and LifeShield allow homeowners to set up alerts that inform you of your home security's status by telling you what time your children came home from school, who has opened the door, if the air filters need to be changed and/or the status of fire and carbon monoxide detectors. The list of available options you can perform on your smart phone app goes on and on.
Home security apps are ground-breaking and eventually will be downloaded on smartphones for use in every home in the United States. With home security, energy saving and other features on these apps, you can make your home a safer and more secure environment. Remote access systems allow you the ability to control your alarm system from afar as well as having the access of looking into your home via installed surveillance cameras. This added measure of security will most likely give you that piece of mind you are looking for when you are not at home.